Just alerted to a couple of exciting events this weekend.  Champa Nursery in El Monte, where we had a field trip a couple of years ago, is having a half price Labor Day sale.  Even more incredible, they have many many mango and annona scions on offer for $5 or $6 each.  Check them out.
Also our own Charles Malki and the Fig Hunter (together with  Tom Spellmen of Dave Wilson Nursery) are hosting an incredible Fig Festival down in Huntington Beach on Sunday.   Charles sent us this flyer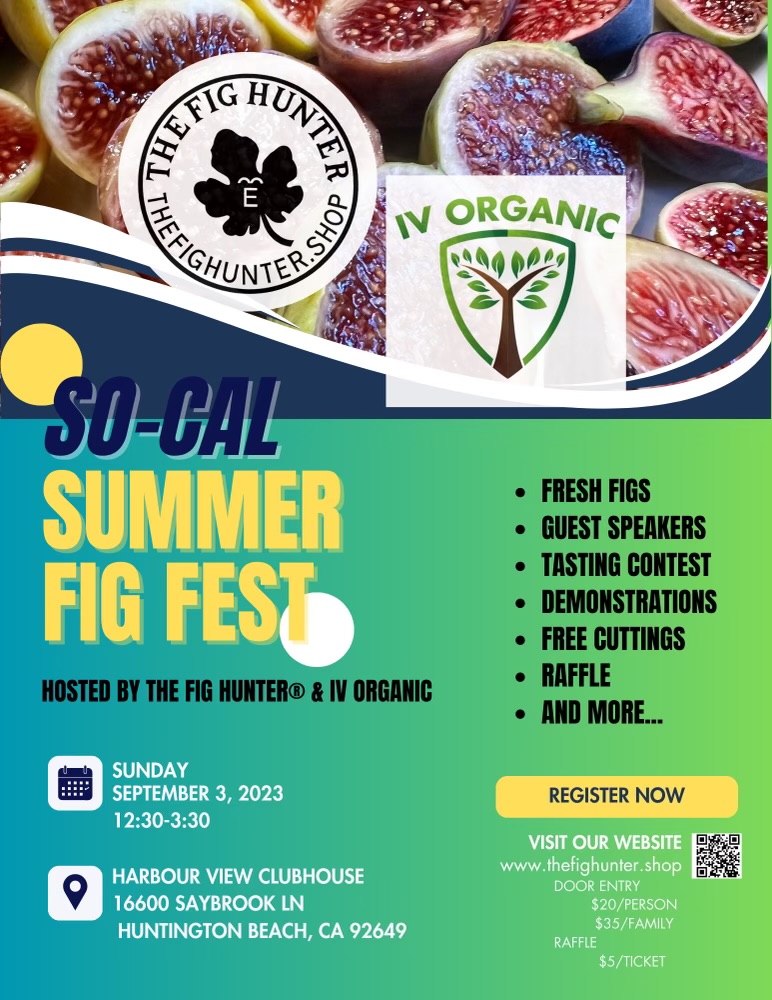 but there are more details on the site, including the info that CRFG members get in for half price.
What a weekend for fruit lovers!